This year, the 2017-2018 third Under A Tree fellowship cohort was able to not only accomplish so much, but showcase what they have worked on so tirelessly at our annual Under A Tree Expo/Commencement. The fellows were given the opportunity to present the highlights of their capstone social awareness project to friends, family, and distinguished community members. Their efforts were also rewarded with $11,100 in college scholarships (over $20,000 to date).
This year's fellowship and leadership team (Andres Castillo, Donna De Castro, Tabitha Cherubin, Jhanae Douglas, Zoe Lee, Nicholas Mijares, and Shada Thykandy) have worked tirelessly and produced work that has the capacity to raise the awareness needed to incite the change that will propel us into a more just world. Through their hard work, passion, and dedication, they were able to truly impact the significant change that not only embodies their own spirit and interests, but the overall mission of Under A Tree.
Please check out our photo album below as well as a few selected video clips from the evening: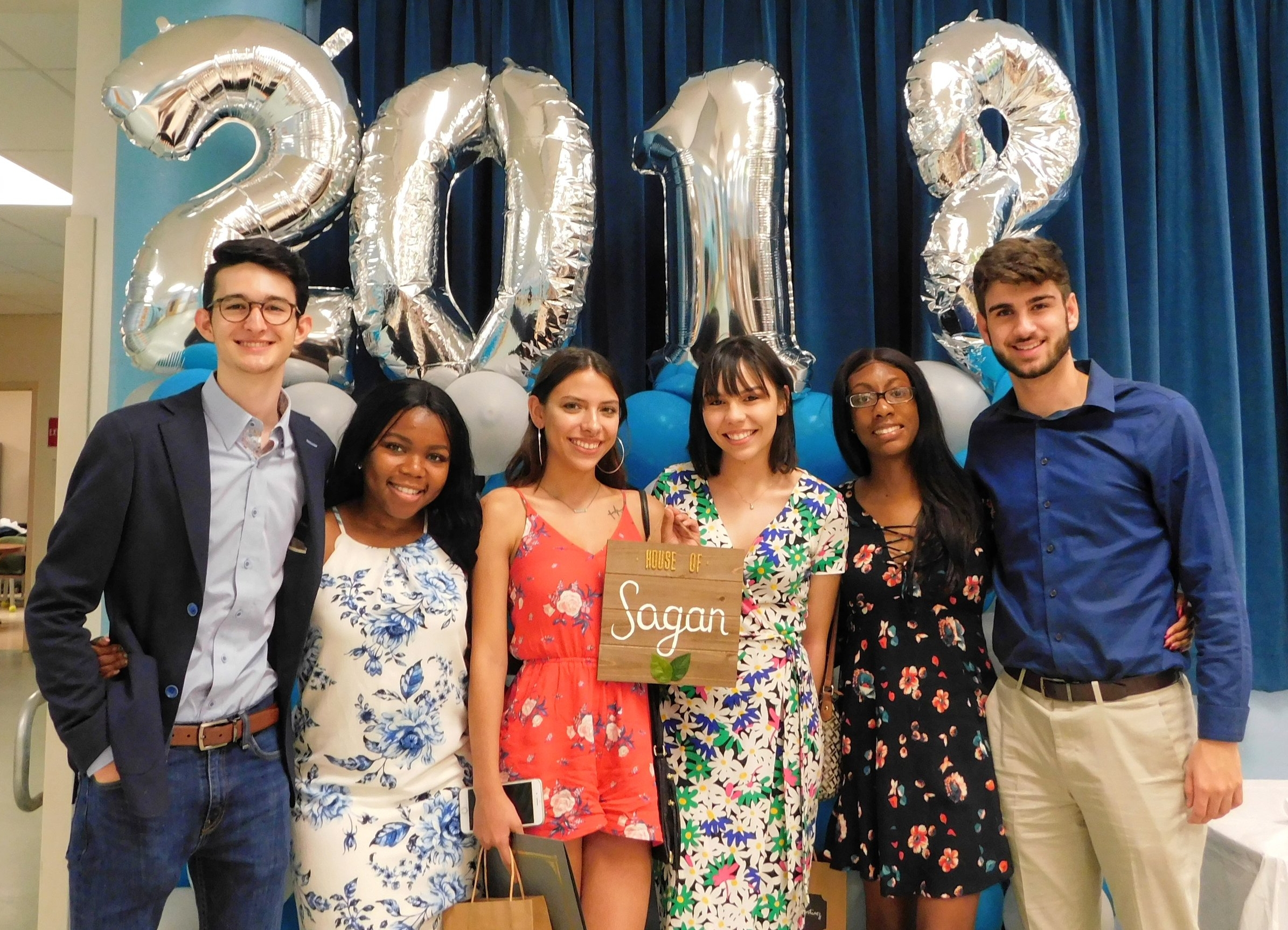 Thanks again to the inimitable UAT3 Leadership team and Ethical Citizenship Fellows. We are already accepting applications for the 2018-19 cohort. We would also like to specially note next year's upcoming leadership team — Katy Cook, Andrea Martinez, Stefano Pastrana, Rachel Rios, Sameer Sridhar, Catalina Cardenas, and Julian Suarez, who we know will continue to work to make UAT even better and more vibrant for our fourth cohort.
~Shada Thykandy, UAT2 Fellow, House of Socrates, and UAT3 Mentor, House of Mazari and incoming freshman, University of Florida, '22.